Top Ten nutrition Articles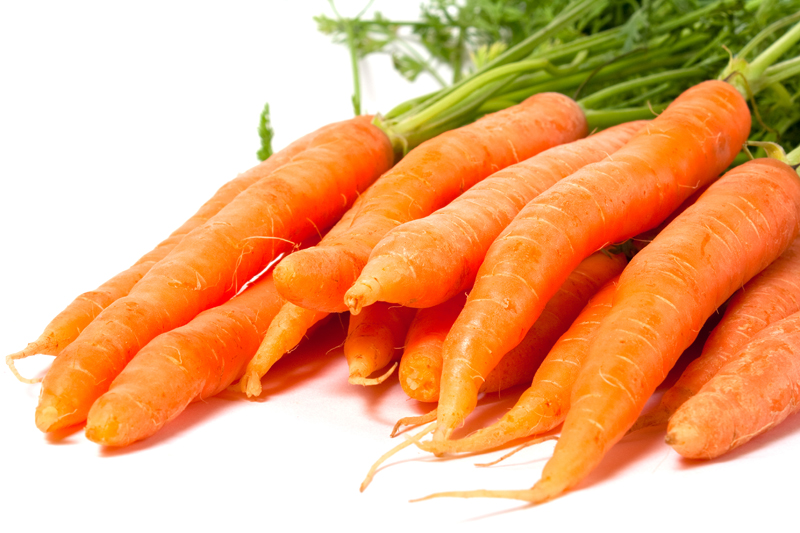 Here are the top ten articles for the Nutrition Site! These rankings are live and get reset at the beginning of each month, so check back often to see what your fellow visitors are most interested in!
1.
Eating Healthy Fruits and Vegetables - 5 a Day
What are the health benefits of fruits and vegetables? Here's how eating healthy fruits and vegetables – at least 5 a day, reduces aging and risk of disease.
2.
List Of Carbohydrate Foods
This great list of carbohydrate foods will show you the good carbs bad carbs difference and which good carbohydrate foods can keep you fit, trim and healthy.
3.
Health Benefits of Garlic & Garlic Supplements
The benefits of garlic have been recognized through the ages. Discover the many health benefits of eating garlic and how easy it is to plant and grow garlic.
4.
Tips for Eating Healthy on a Budget
Healthy eating is vitally important to everyone. But eating healthy on a budget can be a challenge. Here are the best tips for healthy eating on a budget.
5.
The Health Benefits of Extra Virgin Olive Oil
When you're choosing oils, olive oil benefits are extraordinary. Extra virgin olive oil is the least processed, most nutritious and your healthiest choice.
6.
The Best Exercises to Lose Weight Faster
If you're looking for the best exercise to lose weight fast, look no further. Here are the 12 best weight loss exercises to lose weight fast and keep it off.
7.
Site Map
This makes it easy for you to find everything on this site. Don't you love having things organized? Topics, titles, descriptions - click you're there!
8.
High Fiber Food Chart Ranking Fiber Foods
This high fiber foods chart is so very easy to use. You need 30 to 40 grams of fiber a day and the average is about 10. That's less than 1/3 of the optimum.
9.
Anti-Aging Food for a Healthy Skin Diet
Healthy skin needs a healthy lifestyle and a healthy skin diet of anti-aging food. But you'll be richly rewarded for taking the steps to slow down aging skin.
10.
List of High Fiber Foods
This list of high fiber foods with fiber content can help decrease your risk of many diseases and give you the strength to get up and go on a regular basis.
Be sure to visit the
Nutrition Archives
for all the articles!
Editor's Picks Articles
Top Ten Articles
Previous Features
Site Map